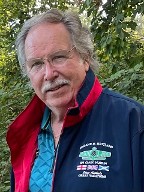 Tours
Steve produces the 'best' automobile-related tours. These programs are designed for travelers who want exemplary hotels, food, and variety for an experience of a lifetime. Steve's knowledge of the events, the history, the racing celebrities, and event highlights are second to none. Each tour is designed to offer travelers highlight moments impossible for them to arrange on their own. Whether it's a Hospitality Suite at Monaco overlooking the start/finish line, a celebrity dinner on the Le Mans Mulsanne Straight or a private celebrity-filled cricket match and Spitfire display on the grounds of the Duke of Richmond's Goodwood House, they are all part of Steve Austin's Great Vacations. "My return clients and referrals amount to sixty percent of my groups. Sometimes it's almost like a client's reunion. However, I never take any of it for granted. With every tour, I strive to make it better than the last. That's my high, just knowing it was as good as it could be."

Who We Are
Thank you for visiting our website. Forty-five years in the tour business has allowed me the envious opportunity to "choose" special tour programs that, quite frankly, I get a kick out of doing. A motor racing-oriented tour, a cooking tour in Italy, a walking program in Provence or a theatre tour to New York. They all have one thing in common - if they are not a "special" experience, then I don't offer it.
I offer both Travel programs and Motor Racing Artwork. Having been involved in motor racing in one form or another since a boy, it was very easy for me to "back into" my Automobilia endeavors....now over 28 years ago. Please click on this link to go to our art gallery website. www.stevesautoart.com
There is a physical inventory of the pieces you see offered. Many of these pieces, I was involved with publishing, in working with the artist and with the driver's signings. Please feel free to pick up the phone and ask questions. While the artwork is stunningly beautiful, each painting tells a story, and I would be more than happy to chat with you about them.
Steve Austin represents automotive artists England's Nicholas Watts, France's Benjamin Freudenthal, and Germany Uli Ehret